10 Things I Loved About JERKBAIT by Mia Siegert
Submitted by chelsea on Wed, 02/03/2016 - 10:21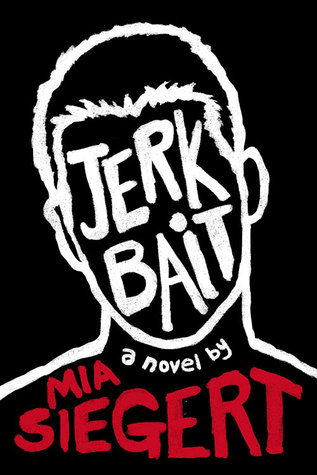 Even though they're identical, Tristan isn't close to his twin Robbie at all—until Robbie tries to kill himself. Forced to share a room to prevent Robbie from hurting himself, Tristan starts seeing his twin as not an NHL prospect, but a struggling gay teen who is terrified about coming out in the professional sports world. Trapped together in their claustrophobic room, Robbie suggests they run away with "Jimmy2416," a guy Robbie has talked to online for months but never met. Tristan must decide whether to tell his parents about Robbie's plan, losing his twin's trust forever, or go on a journey that will put their lives and innocence in jeopardy.
1. The gorgeously written first page that pulled me into the story from the moment I started reading.
2. The way it made me want to leap into the pages and actually interact with the characters. I wanted to hug Robbie and Tristan because I was so sad for them, and shake their parents for screwing up so horribly, and slap Heather for… well, you should probably read and find out for yourself.  
3. It addressed a very important issue: the pressure put on high school athletes. (Actually, the book addressed several important issues, including prejudice, bullying, and teen suicide.)
4. The cafeteria scene. Read the book. You'll know the one I mean.
5. The exploration of sibling relationships— for better and for worse.
6. The humor. Yes, a lot of what happens in this book is tragic. Yes, there are many deeply sad scenes. But it's also funny. Even when he's struggling, Tristan's wit comes through strong. I'm a sucker for books that use humor to offset serious moments.
7. How very different Tristan and Robbie are from each other, not only in their interests, but in the way they interact with the world around them. (Plus, their differing interests gave me the chance to learn a lot about both musicals and hockey—an unlikely combination.)
8. The heart-pounding sequence towards the end.
9. The emotional impact of the book. Whether it was sadness, anger, or the happiness that came at uplifting moments, JERKBAIT made me feel something.
10. Some theater kids are straight and some hockey players are gay. No one fits into a mold. The world is full of complex people with their own sets of experiences, likes, dislikes, wants and needs. And that deserves to be celebrated.